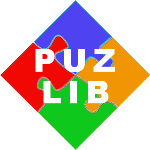 Need Help?
Home Login Get Started Help Why?
---
Read about How Puzzle Libraries Work for an overview of the Puzzle Library concept.
The Frequent Questions page might have the answers you're looking for.
Contact Support if something is broken, very confusing, or should be added. Or, if you have any other system use questions or comments.
Read more About Us if you're interested in how this started and who's doing it.
Help page
Copyright ©, Active Source, Inc.